The new Broadway musical,
The Little Mermaid,
looks a hot, shitty mess.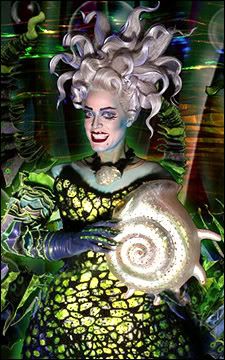 First of all, Miss Ursula should not be skinny.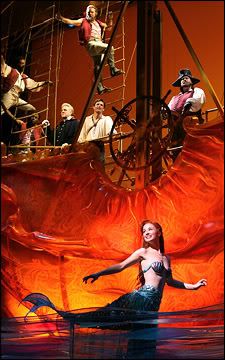 Secondly, that water is NOT real.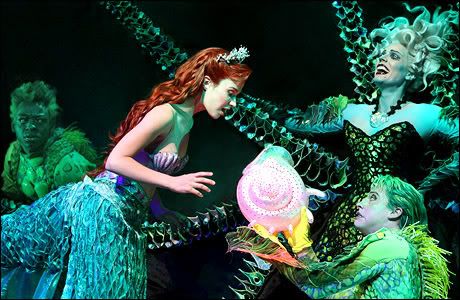 Thirdly, these look like some thangs you'd see in some Dr. Seuss movie.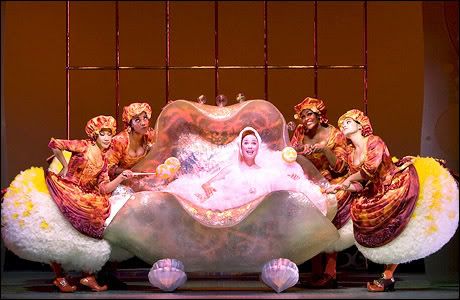 Fourthly, whatever this is, it's just plain wrong.
"Kiss the Girl" was my shit. I used to switch up the lyrics, though, and make it "Suck the Boy."
Why aren't these boys nekkid?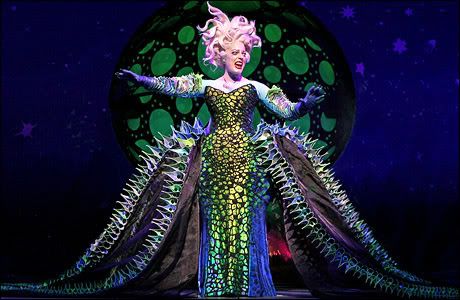 Why does she look more like Audrey III than a true Disney villainess?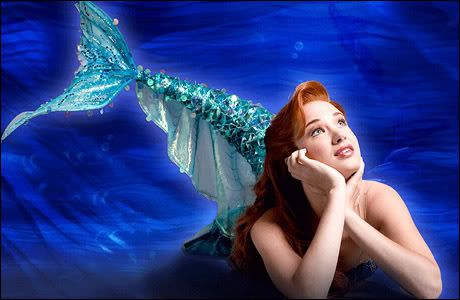 Is there any reason at all to go to this shit?
Oh, yeah:
Norm Lewis
. I'll be there.