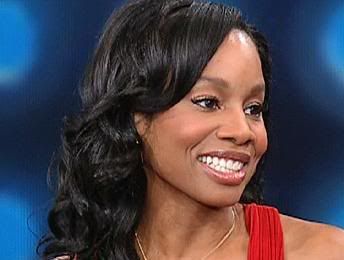 Variety reports that

Anika Noni Rose

, who most recently won acclaim as Lorrell in the screen version of
Dreamgirls
, has been cast in the

Anthony Minghella

telefilm "The No. 1 Ladies' Detective Agency."

Presented by the Weinstein Co., the telefilm will star musician and actress

Jill Scott

,




and also feature theatre veterans

David Oyelowo

(HBO's "As You Like It," The Last King of Scotland; CSC's Prometheus Bound),




Tony Award-winner

Winston Ntshona

(Sizwe Banzi is Dead, The Island), and Tony Award-winner

John Kani

(Sizwe Banzi is Dead, The Island), as well as

Lucian Msamati, Idris Elba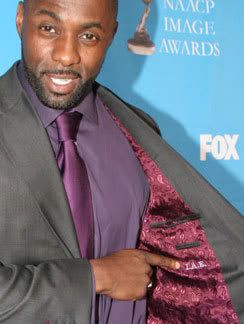 and

Colin Salmon.



Directed by Minghella (Cold Mountain, The Talented Mr. Ripley, The English Patient) and written by Minghella and

Richard Curtis

, "The No. 1 Ladies' Detective Agency" is "expected to launch a full series, but there is no network commitment as yet." Minghella and

Sydney Pollack

's Mirage Productions will produce.

"The bestselling 'Ladies' books by

Alexander McCall Smith

center on Precious Ramotswe (Scott), proprietor of the only female-owned detective agency in the African nation of Botswana. She sleuths, helps people solve problems and falls for the respectable owner of a local garage," as described in the article. Rose will play Mma Makutsi, Precious' secretary. Shooting will begin on Monday in Botswana, which is investing $5 million in the production. The Southern African country will be hosting an entire film shoot for the first time in its history.




"Africa for the first time will be shown in its true warmth and welcoming spirit," said minster of environment, wildlife and tourism,

Onkokame Kitso Mokaila

.

Rose won a Tony Award for her performance in the Broadway musical Caroline, or Change. Most recently, she starred opposite

Jamie Foxx, Beyonce Knowles, Eddie Murphy

and

Jennifer Hudson

in the film version of
Dreamgirls
.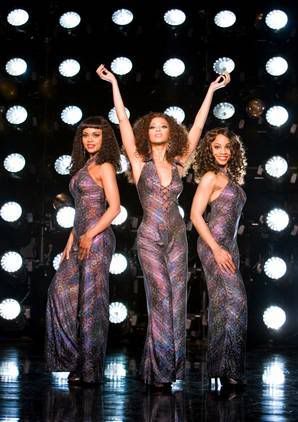 The actress will soon be seen co-starring with

Danny DeVito

in the upcoming comedy feature
One Part Sugar


and appeared in "The Starter Wife," with

Debra Messing, Joe Mantegna,

and

Miranda Otto

, which aired on USA Networks in May of 2007. She is reportedly attached to the Disney animated film
The Princess and the Frog,
although that casting has not been officially announced.