I love
Paul Wall
and that's all there is to it. (And you can see it from this lovely picture of the two of
us
with our closest friends.)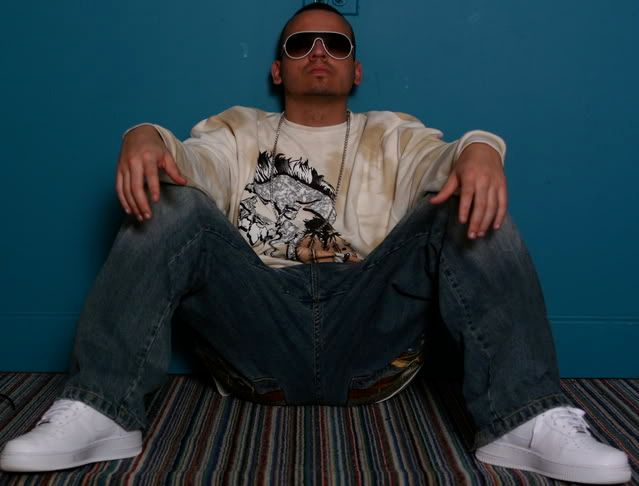 However, if he
ends
up like
Tupac
and
Biggie
,
La Coco
has got to move on.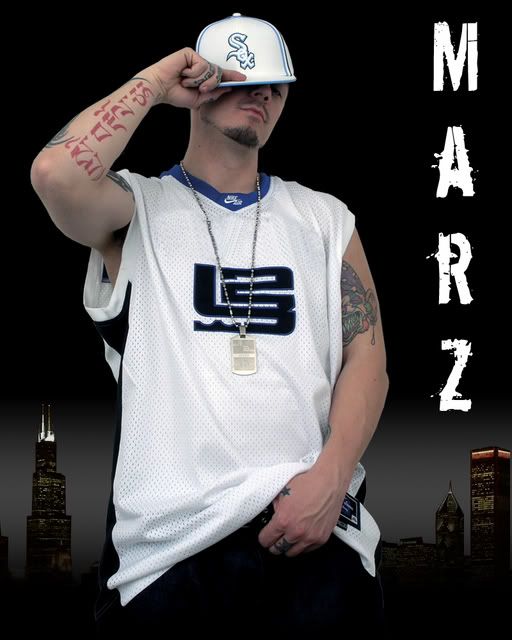 I might just move to
Marz
.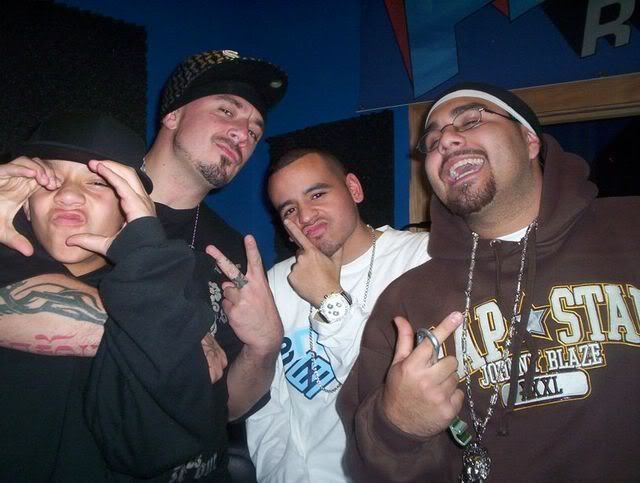 I don't believe in the co-opting of a culture that is not one's own...

But if you're going to do it, then at least look this damn tasty when you do.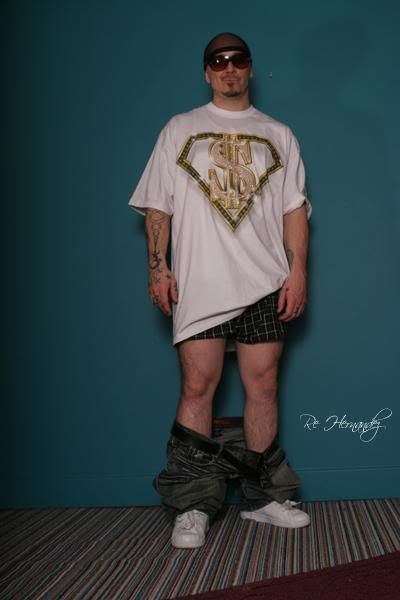 It's no coincidence that
Marz
rhymes with "pretty fucking sexy."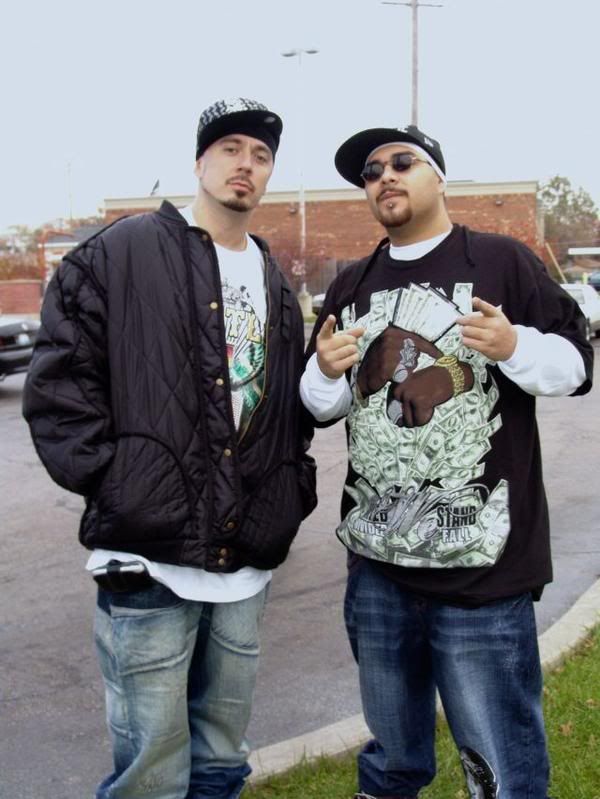 Look at that bulge!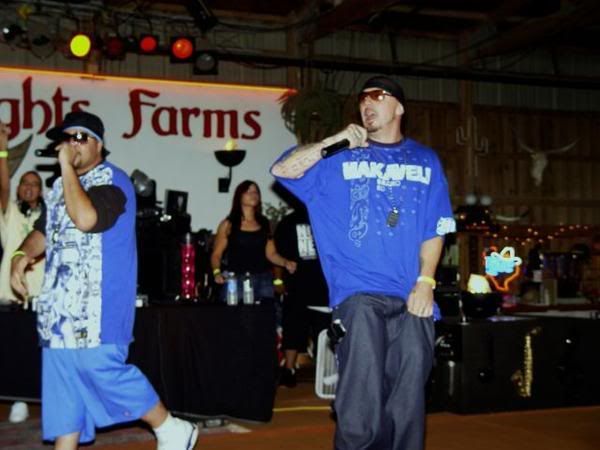 White rappers are like
Pokémon
:
Gotta catch 'em all!