BLKGRL
nominated me for the
Thinking Blogger Award
and I can't you what it does for my self-
confidence
.
And as per
request
, I am sharing five of my favorite thinking blogs with y'all:
1)
Miami Greg
is my brotha from anotha motha.
The Fury
is one of my guilty pleasures. He's not afraid to type the shit that is on your mind!

2)
Wandering Caravan
is like one of those graduate-level seminars that you were so happy to have on your schedule whether or not you could keep up with the reading. Insightful, well-researched, and beautifully written, I encourage anyone with an interest in the Black and/or gay experience check it out.
Bronze Buckaroo
deserves this award and more.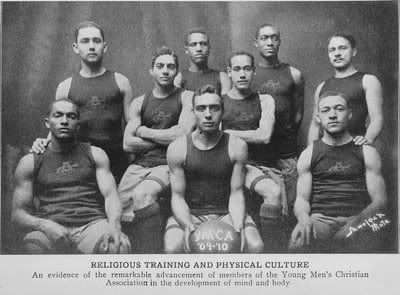 3)
Jerzeygyrl
stays in my head so much that I ought to charge her rent.
Jury Duty
features wildly entertaining observations about real life and the comments on the posts are often as enjoyable as the posts themselves. That's the mark of a well-loved blog, too. Though she rarely talks about
Paul Wall
, I still manage to check it out several times a week.
4) Everybody has an unhealthy obsession. I have
s
e
v
e
r
a
l
,
including one with Miss
Angela Bassett
. So do
Simsim
,
Manda
,
and
Tacia
over at
This Is Angie B News
! They manage to channel their love for the world's greatest actress in a very healthy, productive, well-written manner.
5)
S. K.
has the best swagger on the 'net and I love her blog to death. She can make anything from napping at your desk to having asphixiation sex with
Suge Knight
sound fun. Check her out at
Swagger City
.

Check 'em all out as a matter of fact!
The nominating committee asks the following:
1. If you get tagged, write a post with links to five blogs that make you think;
2. Link to this post so that people can easily find the exact origin of the meme;
3. Proudly display the 'Thinking Blogger Award' logo.