The season premiere of
Flavor of Love 2
was pretty damn ridiculous! I will definitely be tuned in week after week.
It's too bad about
Saaphyri
(and her $800 hair)
,



but
Buckwild
is the plum craziest one in my opinion.

Oh, and I didn't like how
H-Town
called Saaphyri "ghetto trash" and if
Flavor Flav
weren't a self-hating Negro, he would have put her ass off the damn show because of that, not because she "needed a doctor."

But I suppose that is another story for another day.
I'm glad
Somethin
is still around, too. That bitch is extra super-duper crazy and took a shit in the damn house. THE BITCH TOOK A SHIT IN THE DAMN HOUSE!

AND NO, I COULD NOT HAVE JUST HAPPENED TO ANYBODY. The shit is just ridiculous. Literally.
I like the addition of all the lesbians on the show, but I would have loved a tranny or two. The girls n this season are definitely better looking than last season...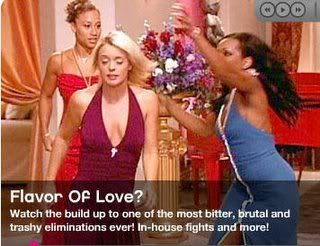 But then again, they'd have to be.
All this and
Lloyd Banks
, too!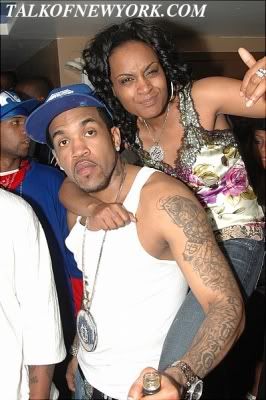 This is going to be the best show on VH1 ever!