Here's a picture of Ashley Banks with her new boyfriend,
Jay.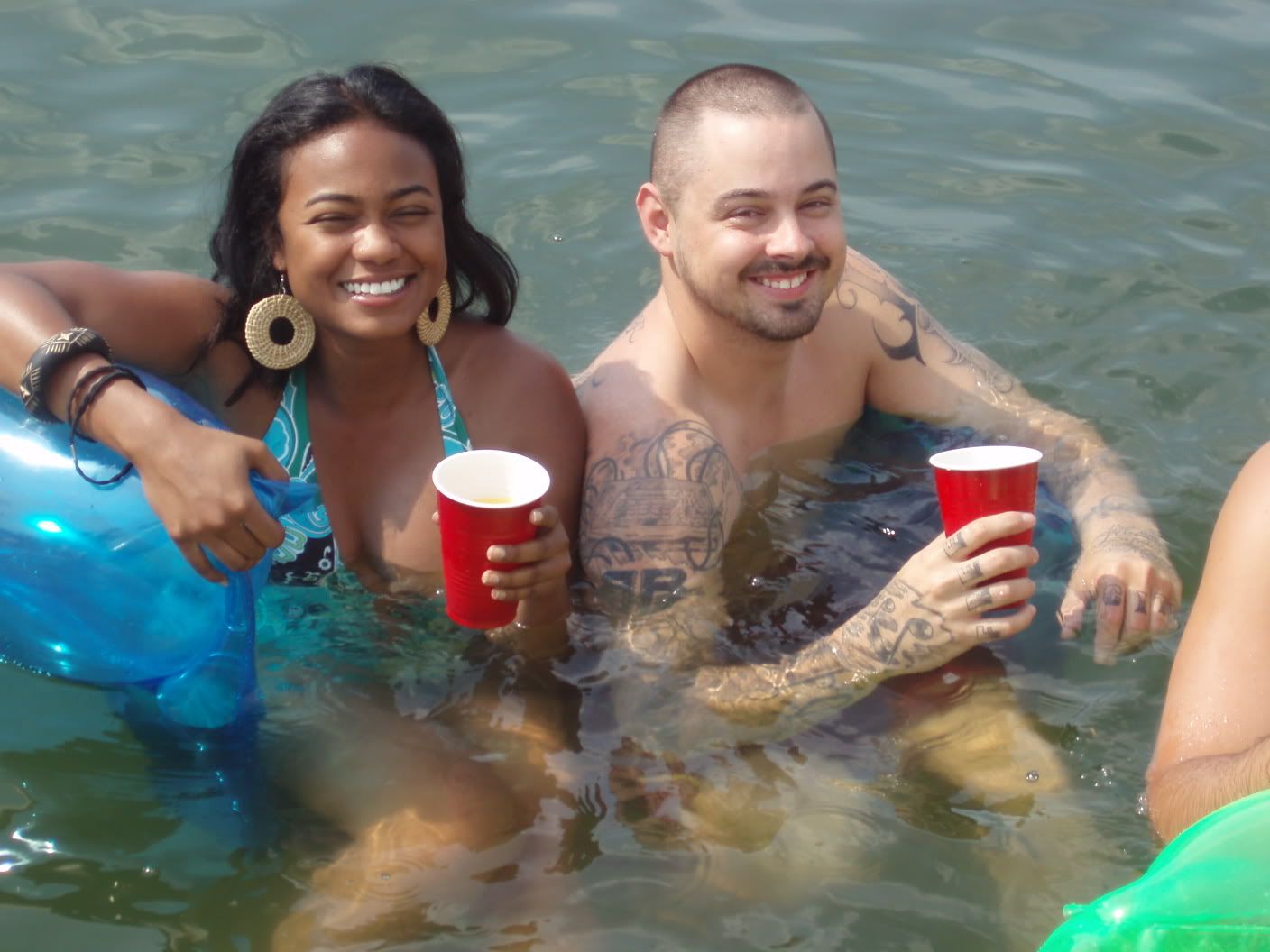 He's not my type, but I'd still smash.
Also, she has a new song out called "It's All Right." It's nothing special, but I'm glad she is back in the public eye. I always liked this chick and she has a nice voice -- better than a lot of them hoes we hear on the radio these days -- so I am hoping for success for her album. And her relationship with Tattooey.
Oh, and are they in the pool drinking jungle juice out of plastic cups? Boo.