Ronaldinho Gaúcho
has really grown on me this summer. The impossibly talented and unexpectedly cute soccer star is one of the top stars of his generation and deserves his current matinee idol status.

And he has musical talent! I love this man, overbite, wet-and-wavy and all!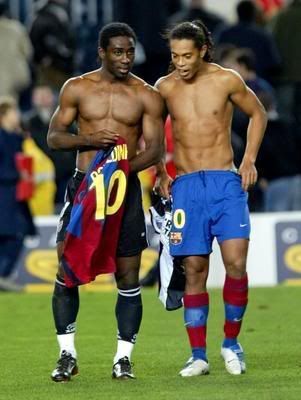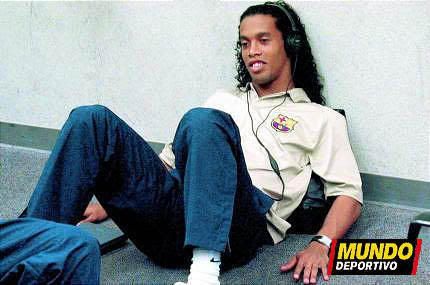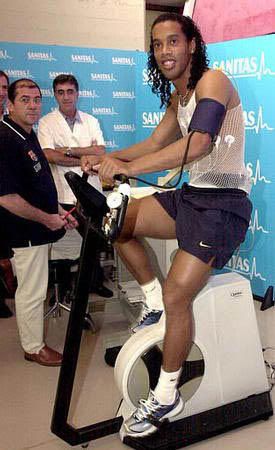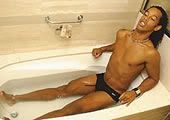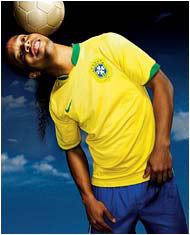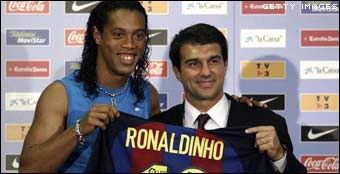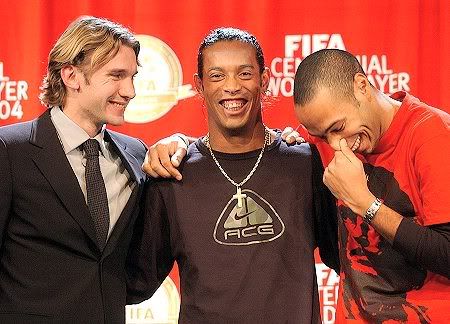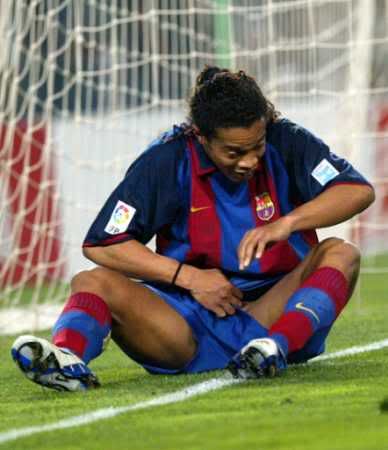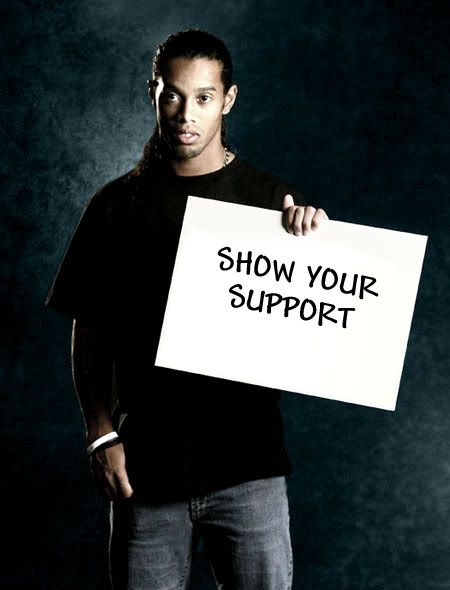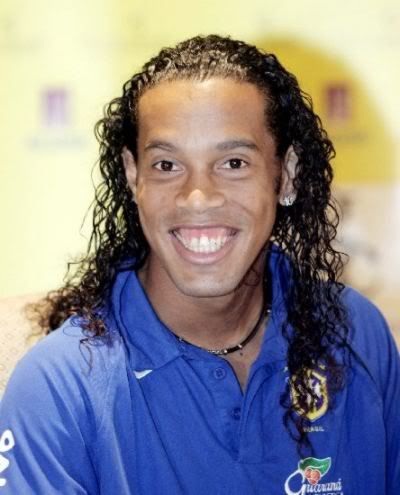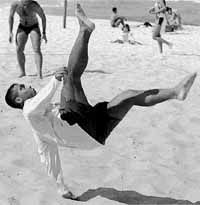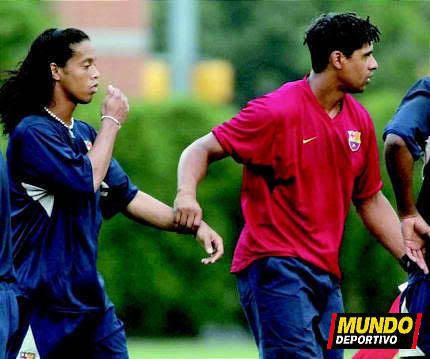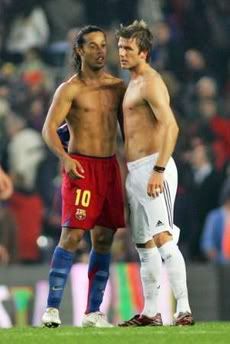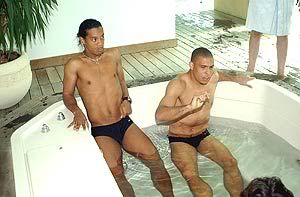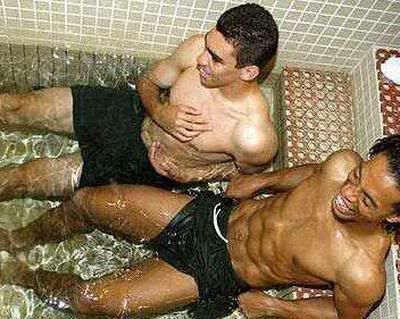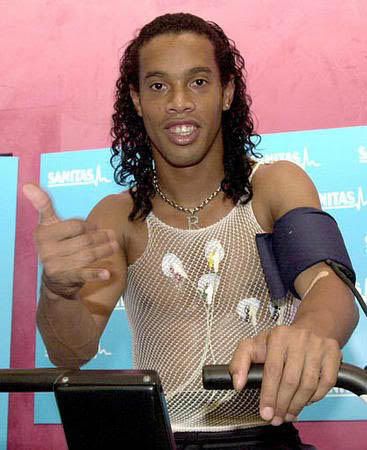 The Internet is full of rumors about his sexual orientation, and I promise to you on all things good and journalistic that I shall get to the bottom of this rumor!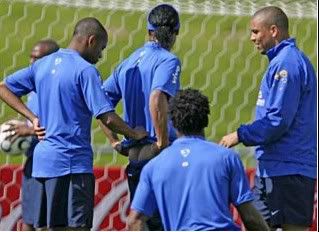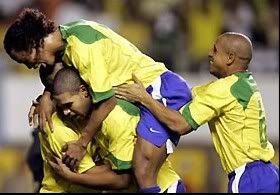 Yeah, I feel the same way, papi!