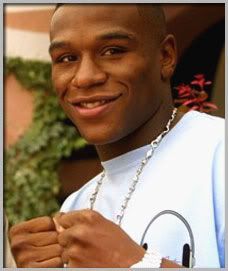 They call him "Pretty Boy Floyd." And goodness gracious, great balls if fire, I see why!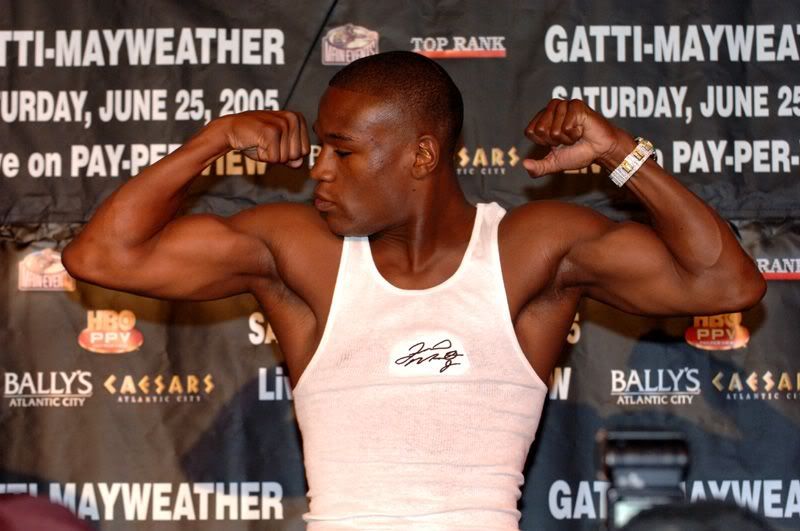 Floyd Mayweather, Jr.
is currently a welterweight and is a Pisces and should do gay porn. Or straight porn. Whatever. I'm flexible.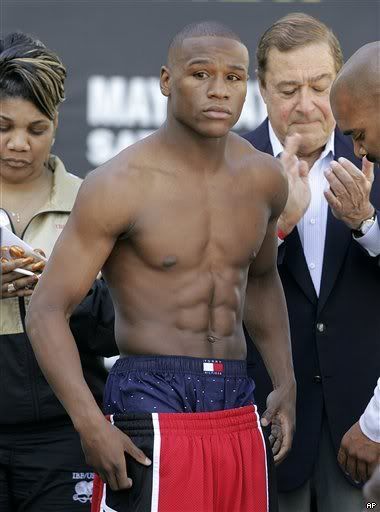 The twenty-nine-year-old is undefeated since making his professional debut tens years ago on October 11, 1996, with a record of 36-0 (including 24 knockouts). Since July 18, 2005, he has been rated by
The Ring
magazine as the number-one pound-for-pound boxer in the world. And since July 26, 2006,
Thursday Nite Fever
has ranked the sexiest boxer on the planet.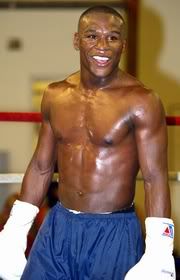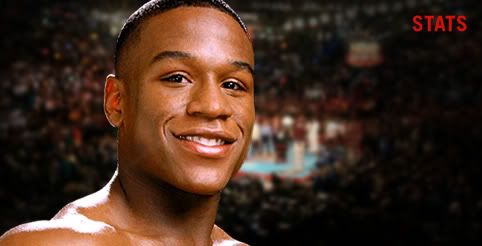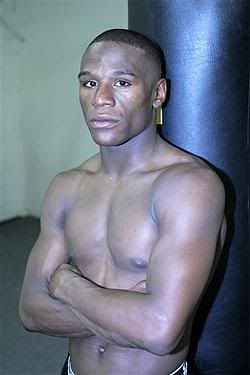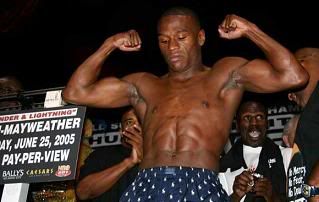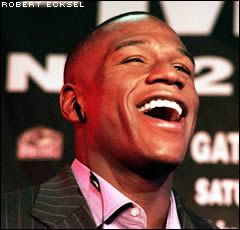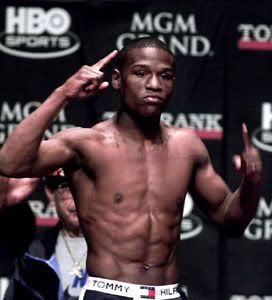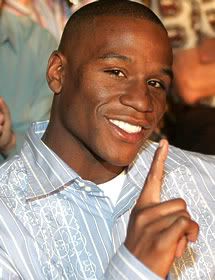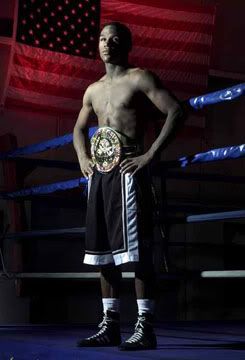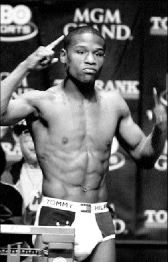 Isn't he just 147 lbs. of pure, unadulterated sexy?