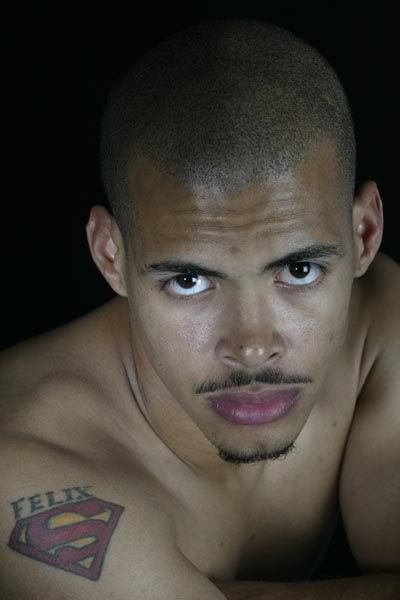 Today's selection is
Félix Sánchez,
whom you may remember as the first EVER Olympic gold medalist for the Dominican Republic. He scored a gold back at the 2004 Olympics for 400M Hurdles.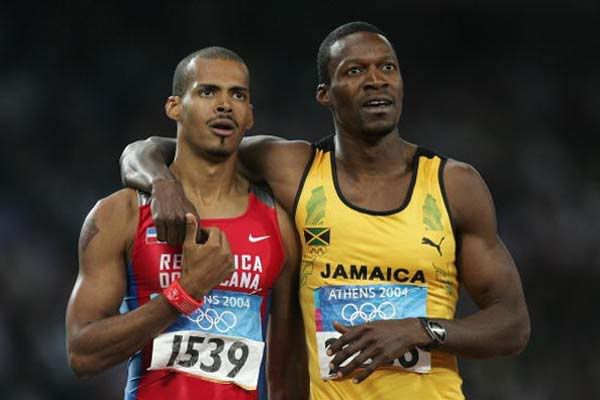 I remember him, however, for a totally different reason.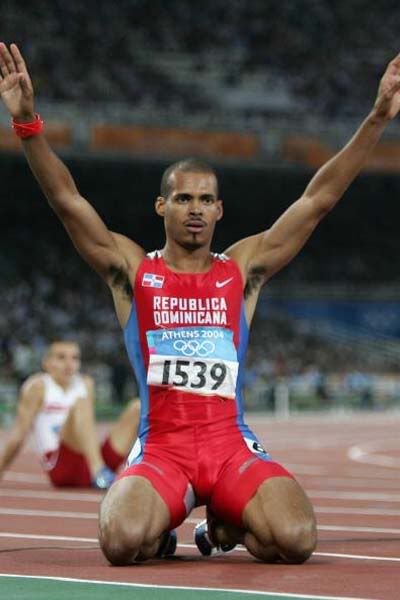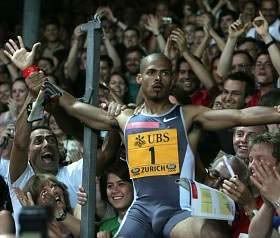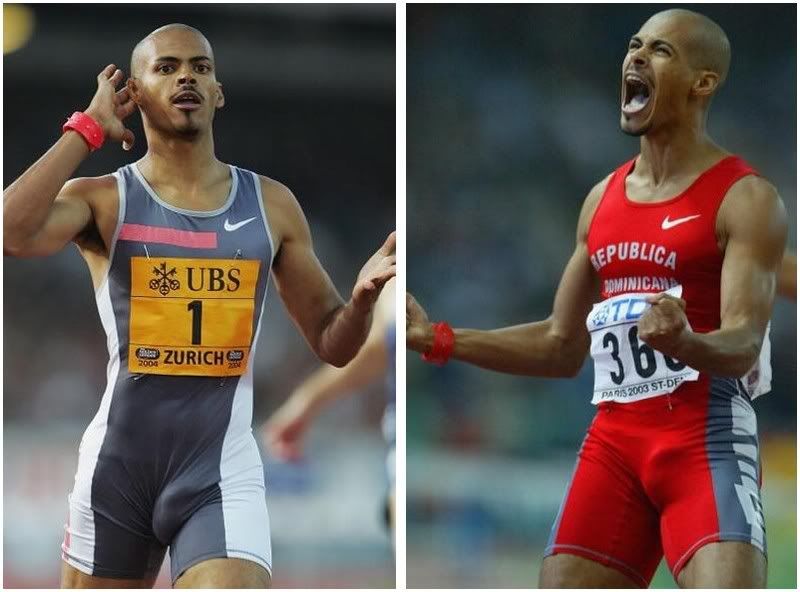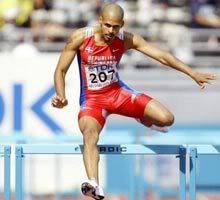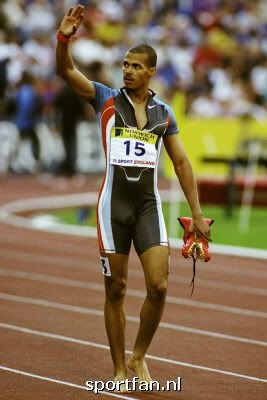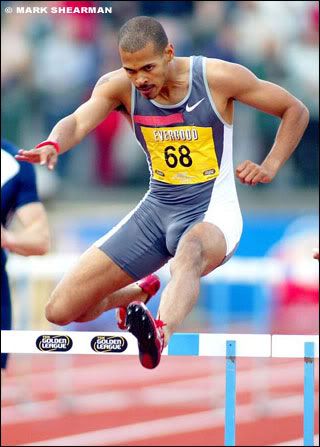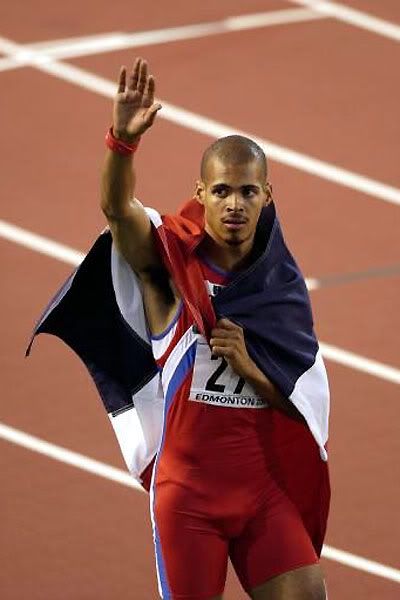 I guess it's too hot to wear undies in the Caribbean.
You know, in the Dominican Republic, they actually call him the "Diktator."
¡Ai yi yi!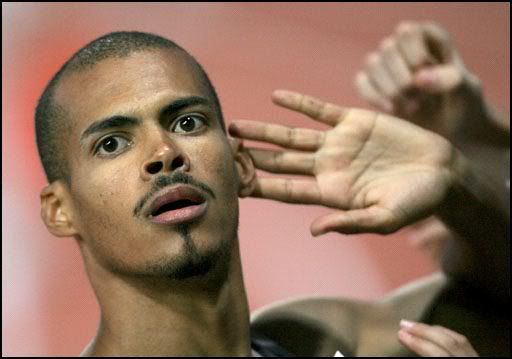 I think he likes it!
(BTW, is it any wonder that he was born less than two weeks after superbulge himself,
Thierry Henry
?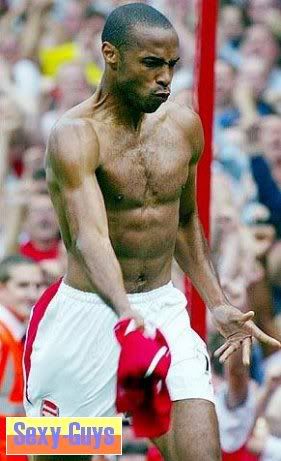 If all this iconic sports hero business doesn't work out, I'm sure they could both have a long and hard career in my DVD player.