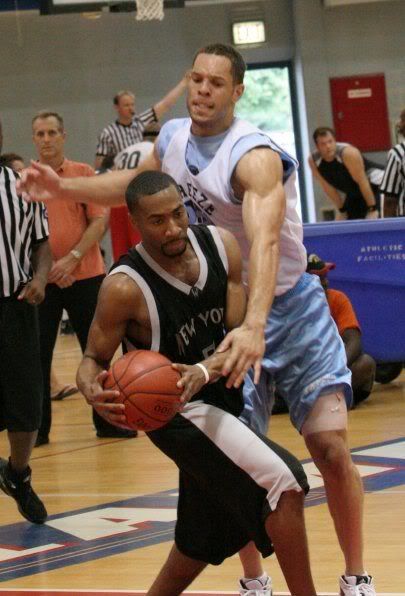 New York has a gay basketball team! (I know, I know, they're all gay.)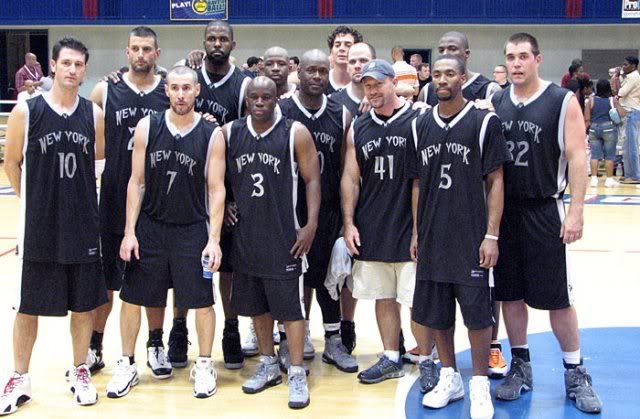 They call themselves the New York Warriors.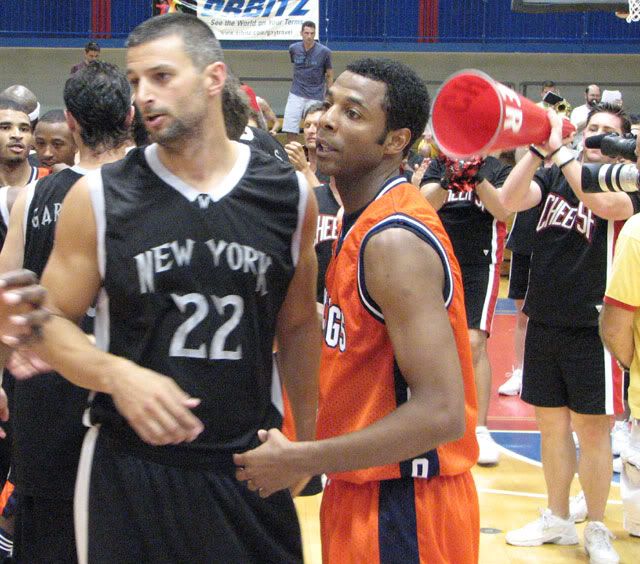 Cute, huh?
Anyway, they got spanked last week at the Gay Games by the San Francisco Rock Dogs (49 to 33), coached by one of my future ex-husbands,
Demarco Majors.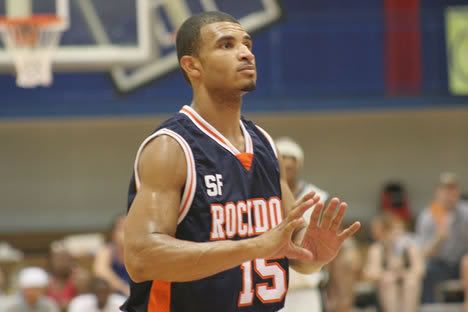 If you have to get your ass beat in a basketball game, it may as well be from somebody who looks like that!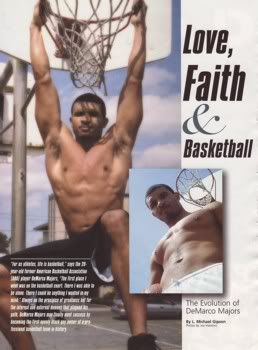 (Oh, and don't ask me why it was such a low-scoring game. Perhaps the defense was really good or maybe gay teams only play one quarter. Who knows?)