Crack Kills
This story has been circulating in the press for a minute and at first, I was not going to post anything about it.
This shit is totally foolish and I wished not to add any additional fuel to the fire.
However, the more I think about it, the more I want to comment:
Crack is a dangerous drug and it fucks people's brains up.
Allen Heckard
is suing both
Michael Jordan
and Nike CEO
Phil Knight
for $416,000,000 each for defamation and permanent injury, emotional pain, and suffering. Why? Well, because Michael Jordan looks like him and it is ruining his life.
Right.
This man doesn't bit more look like Jordan than the Man in the Moon does.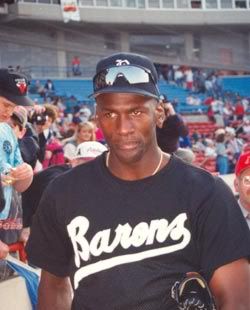 What's sadder than this lawsuit is that we have to hear about it.