I recently got a chance to see an old new play,
Cloud Tectonics,
playing off-Broadway (at the aptly named Culture Project). I usually avoid the off-Broadway circuit like the black plague, but this play got a good review in the
New York Times
(how often does that happen?) and it stars someone with whom I went to college.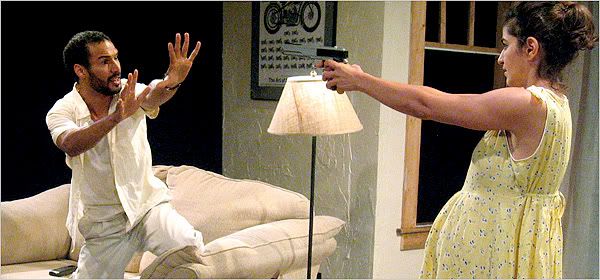 (His name is
Luis Vega
. He is the best thing about the production, too, although he had a slightly different name in college, but we won't get into that now.)
Written by José Rivera, the guy who received an Oscar nod for his screenplay to
The Motorcycle Diaries,
it has a very unusual narrative and all kinds of inexplicable things happen that should not. Nevertheless, I enjoyed it a lot more than I expected to. I give it one and a half thumbs up.
And if that isn't reason enough to see it, remember that it has not one, but TWO HOT LATINO ACTORS IN IT!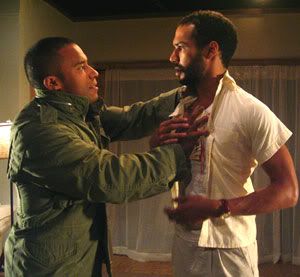 Who could ask for anything more?